---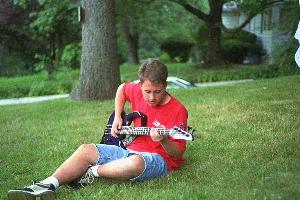 This is Erik. He loves to play the bass guitar and has since 10th grade (1995). He is self taught.
Not only does he play the bass, but he also plays the saxophone, drums, and is in the process of learning the flute.
He is currently majoring in Music Education with an emphasis on classical saxophone in college.
Erik's credits include:
Saxophone

All North Jersey Junior Region Band - 1994

All North Jersey Region Band - 1995

North Jersey Area Symphonic Band - 1996

North Jersey Area Wind Ensemble - 1997, 1998

Ithaca College Symphonic Band - 1998

The "Lifestyles" Saxophone Quartet of Ithaca College - 1998
Voice

All North Jersey Region Chorus - 1996-1998
He would like to thank his Mom, Dad, and sister Krista, the rest of the DI family, Joy, the Freakshow, the Romans, the Zachers, Mr. and Mrs. Diaz, and most of all, God.
---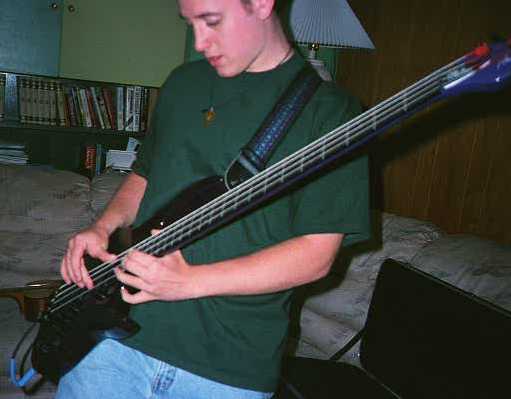 ---
As always, you can e-mail Erik at purpleman@cheerful.com
(Or click on the graphic)

---
Erik's favorite links:

Bored.com

Purple People Mailing List
---

Main Page | News | Bios | Info | Tees | Shows | Reflections
Guestbook | Contact D.I. | Links | Pictures