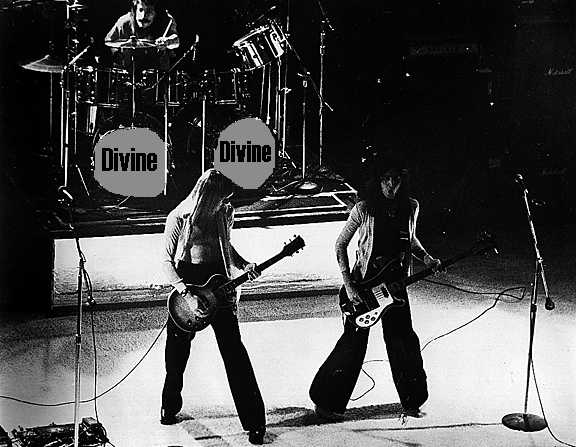 (Do you like Dan and Erik in bellbottoms and Dana in a moustache?)
---

- 5/3/97 - Jamnesty International benefit concert at Millburn H.S. Back in the day when we had Wassy. Our first concert as Divine Intervention. The good old days. *sniff*

- 6/13/98 - The "World Famous" Starbucks performance.
6/27/98 - Dan's graduation party in Dan's Basement. Our last concert before college. We jammed on the same songs as the "Starbucks" concert except Dana played set instead of bongos. We had a 30 minute jam on "Crossroads". It was great :)
12/23/98 - Holiday Concert in Dan's Basement. We tried a few different things than we're used to (Metallica). A good time was had by all!
---


Main Page | News | Bios | Info | Tees | Shows | Reflections
Guestbook | Contact D.I. | Links | Pictures